Sacramento County DA Announces 42 Layoffs
As a result of $6.9 million in budget cuts, the Sacramento District Attorney's Office will lay off 42 employees by Aug. 1, District Attorney Jan Scully announced Wednesday.
The layoffs, which include 31 prosecutors, will mean many crimes in the county will go unpunished, Scully said in a press release.
http://fairoaks.patch.com/articles/sacramento-county-district-attorney-announces-42-layoffs
Deeper cuts threaten public safety- San Bernardino County
The District Attorney's Office was notified last week by the San Bernardino County Chief Executive's Office that we must cut an additional $2.1 million from our budget, over and above the $3.8 million we had already planned for. This would equate to a layoff of 12 frontline prosecutors on top of the 34 attorneys we have already lost in the past three fiscal years.
http://www.sbsun.com/pointofview/ci_18274366
Balancing County Budget May Require Cutting More than 200 Positions
Supervisor Valerie Brown calls 2011-12 budget "the worst ever seen"
Sonoma County may have to eliminate 223 positions and layoff 63 employees to help balance its 2011-2012 budget, County Administrator Veronica Ferguson informed the Board of Supervisors this morning.
Ferguson estimated in January that 300-500 positions might be eliminated -- 300 to help close a $44 million deficit in its $377 million general fund budget and 200 more because of potential state budget actions. The county currently has around 3,800employees.
County departments were asked in January to identify 25 percent savings in their budgets. The criminal justice portion of the budget, which includes the sheriff's, district attorney's, public defender's and probation offices, would lose 115 positions.
http://petaluma.patch.com/articles/balancing-county-budget-may-require-cutting-more-than-200-positions
Stanislaus County Law agencies struggling despite lower crime rates
• Frightening drops in revenue have whacked more than $27 million from public safety budgets in three years.
• The county's district attorney, public defender, sheriff and probation departments have shrunk by 245 positions since the recession. The Sheriff's Department lost nearly one in four employees.
"When there is no protection, there will be tragedies," said Janice Keson. She became a victims' advocate after her daughter and three men were massacred in Salida 21 years ago.
• Prosecutors lost one in five employees in three years, while those remaining are making 54 percent more court appearances than a decade ago. "It's crushing," said District Attorney Birgit Fladager.
http://www.modbee.com/2011/06/11/1728744/law-agencies-strugglingdespite.html
With the economy about to roll over again expect private sector attorneys to join the ranks of the unemployed as businesses cut expenses to make up for rising input costs and falling revenue. For those that are in the game hang on tight because it's going to be a scary drop. For those that recently graduated welcome to the worst legal job market in US history. And for those that are planning to begin law school in August, OPEN YOUR FUCKING EYES AS THIS IS THE WORST TIME TO GO TO LAW SCHOOL! Tuition continues to explode higher, terrible job prospects and the potential for financial ruin. Is it worth going into 150k plus worth of debt to be a lawyer at a time where the whole world is turned up side down? Check out what happened in New Hampshire a few days ago:

A New Hampshire man burned himself to death in front of a courthouse. The specific reasons are individual to him, regarding a domestic violence arrest and prosecution. But the larger reason he killed himself is that he says the system no longer follows the Rule of Law. Once you read past the details, he gives a fascinating analysis of the system. He argues for a complete takedown of the Federal Government and starting over from scratch.
http://www.zerohedge.com/article/guest-post-new-hampshire-man-burns-self-courthouse-protest
That's Tunisia style shit coming soon to a US theater near you. I'm sure many of you have seen headline after headline of CUTS CUTS CUTS CUTS CUTS CUTS taking place everywhere. In fact, in the 3rd quarter alone local governments will cut up to 110,000 jobs. I expect that number to come in much higher as governments always assume pie in the sky numbers for revenues. But the trend is painfully clear that the money is running out and the squeeze is coming to the USA. We've been able to get away with money printing and other extend and pretend methods for the past 3 years but the federal reserve is rapidly running out of bullets (for now). Congress is deadlocked on the federal debt and cuts are on there way. Let's see how Americans react to the pie getting smaller and smaller.
The one thing we can do is prepare for the coming smackdown. I know so many people that were making great money that now stand to lose it all. Why? Failure to save. Even now there are many out there that are working and making decent money but still fail to save. Now is not the time for excess, but a time of saving, a time of austerity. It will pass as all storms eventually do. Just think Joseph of the Bible and the 7 years of plenty and 7 years of famine. It's fucking famine time whether we like it or not. Now whether it lasts 7 years or 15 years that no one knows. But the signs are there for everyone to see.
Lastly, an update on the markets. The stock market has been rolling over in the past seven weeks as expected. The S&P 500 hit a near term high of 1370 and in the past 6 weeks dipped to 1258. All eyes are on the federal reserve as it's bond buying spree (QE2) ends on June 30, 2011. Already you are seeing the market discount the loss of $100 billion in monthly funny money. Silver is straddling the 50 and 200 MDA at around $35. Many are calling for silver to follow the stock market and other commodities lower in the summer and fall as recession risk, Euro debt worries and a Chinese hard landing are keeping the market on edge. Indeed, this week included terrible data coming out for the US economy with the NY Fed index missing big and the Philly Fed index registering a record 3 month drop. Initial jobless claims came in above 400,000 again signalling a weak payroll report for June, equating to a higher jobless rate. This fall could present an incredible silver buying opportunity. I'm still waiting for a better price. I could very well be wrong but that is my thesis.
Gold is a stalwart sticking to the $1500's. Gold is a better and safer investment then silver, but silver will outperform but with a scary pops and drops. Note that silver bottomed at $4 in 1999 and is currently at $35, a 875 percent gain while gold bottomed at $275 and is currently at $1539, a 559 percent gain. At the recent $50 silver peak gains reached an incredible 1,250 percent! So the thesis is that silver will outperform, but with higher volatility. My precious metals holdings are 50/50 gold and silver.
Commodities are finally beginning to rollover as well. Take a look:
Corn:
Crude oil: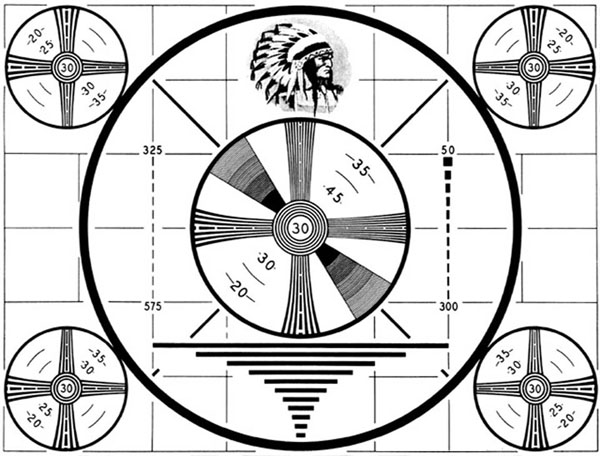 Sugar:
Silver:
Until next time,